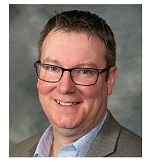 Wayne Fairbairn
PGA of Canada Executive Golf Professional and Operations Manager
Wayne grew up on the South Coast in South Africa, his love of both the game of golf and Club life started while playing at Port Shepstone Golf and Country Club. In May 1997, Wayne and his mother immigrated to Canada and settled in Saskatoon. He got his first job a couple of days later at Riverside Country Club. This became his summer base for the next 9 years, becoming an Assistant Golf Professional there in 2002. During the winter months Wayne played on a golf scholarship at Simon Fraser University in Burnaby, where he obtained his BBA in Accounting while experiencing competitive college golf all over the US. Before becoming a Professional Golfer in 2002, Wayne represented the Saskatchewan Willingdon Cup team at Nationals (1998 & 1999) and was the provincial champion in 1999.
After 4 years as an Assistant Golf Professional at Riverside Country Club, Wayne moved to Calgary to join the team at the Calgary Elks Lodge and Golf Club (now The Winston) in 2006. In 2009 Wayne was named Head Golf Professional of the Club and enjoyed many outstanding years overseeing the golf operation. In 2014 he won the Pat Fletcher National Retailer of the Year award, which he credits to the relationships he built with the members of the club along with the incredible team supporting him.
In 2017 Wayne and his family, wife Jana-Lyn and son Ewan moved back to Saskatoon where Jana-Lyn became Executive Director at Riverside Country Club. Wayne was named Head Professional at The Willows Golf and Country Club, later becoming the General Manager, where he remained until the family moved back to Calgary in January 2020.
Wayne is grateful and excited for the opportunity to work with the amazing team at Willow Park Golf & Country Club to "create standing ovation experiences" for our members.
---
Stu Chan
PGA of Canada Head Golf Professional
Born in Port of Spain, Trinidad, Stu moved to Canada as a youngster and grew up in Calgary. After studying both History and Political Science at the University of Calgary, Stu turned his focus to golf. Early in his career he worked for extended periods at the Valley Ridge Golf Course, Country Hills Golf & Country Club and Springbank Links. During that time, Stu also spent 9 years as the Head Coach at the University of Calgary. It was here that Stu displayed his love of teaching and coaching when he guided the Ladies Golf Team to four top 5 finishes at RCGA/CIS National Championships.
Stu's career continued as Associate Golf Professional at both Silver Springs Golf & Country Club and Pinebrook Golf & Country Club. He also accepted the position as Head Golf Professional at Lynx Ridge Golf Club in 2016. Stu has been a PGA of Canada Professional for over 20 years, and is a testament to what hard work, commitment and passion can do for career success. That skill and prowess did not go unnoticed and was recognized by the PGA of Alberta when Stu was a four-time finalist for the Associate Professional of the Year Award from 2012-2015.
Besides the pleasure he derives from his career, Stu's greatest support comes from his wife of 26 years, Kelly and their daughter Maya. They allow him to follow his unwavering desire to help golfers enjoy the game to the best of their potential. Stu brings that dedication to the game he loves everyday to his role as Head Golf Professional at Willow Park Golf & Country Club.
---
Nicola Greaves
PGA of Canada Associate Golf Professional
Nicola was born in Thunder Bay, Ontario and moved to Calgary in 1999. In 2008 after two years teaching English in China, Nicola returned to Calgary where she returned to The Canal at Delacour course where she had worked prior to leaving. After spending much time at the golf course, Nicola developed a passion for the game and decided to make a career in the golf industry. She traveled south to the Professional Golfers Career College in Temecula, CA where she earned a specialized associate degree in golf management. When she graduated, she was offered a golf scholarship to play at Northwood University in Cedar Hill, TX where she received her bachelor's in business administration with a marketing major. In her final year of University, Nicola had a top 5 finish individually at the Claude Jacob Invitation as well as her team finishing top 10 at the NAIA National championships in Lincoln Nebraska. After graduating she returned home to Calgary where she joined the LPGA Professionals and has since joined the PGA of Canada. As an amateur, Nicola won the 2013 Olds Ladies Open.

Nicola's excitement comes out when introducing people to the game. Keeping them involved by making golf fun and turning them into lifelong players is very important to her. Her big passion comes from teaching juniors and girls golf; a program that teaches girls life skills as well as the game of golf in a fun and social way.
Nicola has spent her golf career at The Canal at Delacour, Woodside, Silverwing Links, Springbank Links and The Hamptons. Nicola is excited to be part of the Willow Park family.
---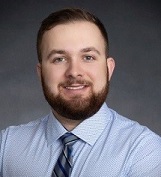 Nick Young
PGA of Canada Assistant Golf Professional
Born in Winnipeg, Nick moved to Calgary at the age of 5 where he grew up an athletic child who participated in many different sports. Growing up Nick never really played golf more than a handful of times each summer and never really had a passion for the sport as a junior. It wasn't until after he graduated high school and started working at golf courses in the summer that he developed a love for the game. Throughout university he spent what seemed like every day of the summer at the golf course either playing, practicing, or working. Taking a sport and recreation degree at Mount Royal University, Nick felt that working in the golf industry was a natural fit as it combined his new passion with a future career.
Nick started his journey in the golf industry in 2015 at Heritage Pointe where he worked for 5 years in the back shop. In 2019 he joined Willow Park Golf & Country Club working in the Pro Shop where he has spent the past 2 seasons. After never playing competitive golf growing up, he decided to attempt his playing ability test to become a Golf Professional. After a few unsuccessful attempts, Nick was able to meet the playing requirements in September of 2020. In 2021 he will continue with his journey in the golf industry as he becomes the Assistant Professional at Willow Park.
Nick is excited for this opportunity and is thankful for all the support along the way from the Willow Park Golf & Country Club Team and the membership.
---