Willow Park - Takeout
Did you miss Chef Monty's food in January? Well get ready for his wonderful meals, takeout dining services will begin again in 2021 on Friday, February 5th!
Take-out service hours will be Wednesday through Sunday from 4 - 8 pm. Stay tuned for more information and menus . . .
We are all excited to serve you again in 2021!
Sunday, February 14th, Valentine's Day - Valentine's Day is quickly approaching, and we want to make sure you have a way to enjoy a romantic dinner with your special someone. Valentine's Day dinner will be available to pick up and take home. Please call us to pre-order your dinner. The deadline to order is Thursday, February 11th, 2 pm. Because our Food & Beverage Team are still on their break, please call Raelene in the office to reserve 403-271-4231, ext. 100. See below for the menu or click here for a printable version.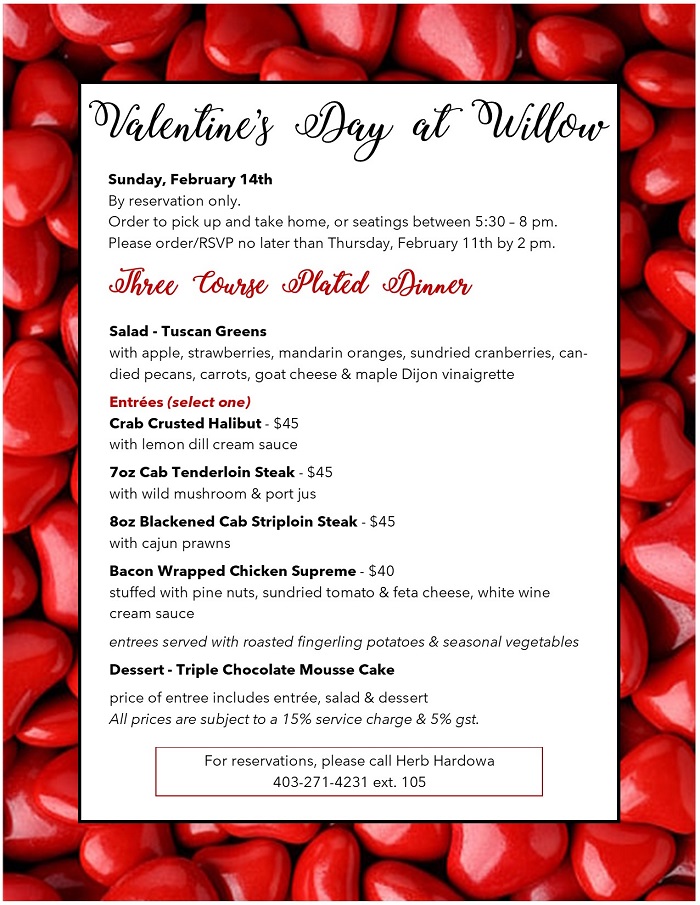 ---